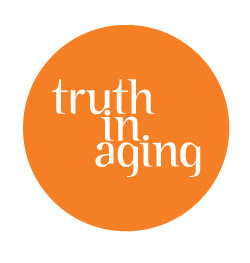 By Laura C.
When TIA asked if I wanted to review CBD for Life Pure CBD Face Cream ($34.99), I said absolutely! I am a huge proponent of the hemp plant; its uses include paper products, nutrition, textiles, cosmetics, and more. Hemp is a low-pesticide plant, yields greater amounts of crop per area, requires less effort, and can be grown almost anywhere in the U.S. So I was excited to learn that cannabidiol (CBD) — one of the active cannabinoids in cannabis —has many health benefits, can be used topically, and is touted to have healing properties. No need to worry, though: It's unlike that other active cannabinoid, THC — it's legal in all states and doesn't have psychoactive properties.
According to their website, CBD for Life is a women-owned company that makes both beauty and nutritional products. Their CBD is 99 percent pure, derived from the stems and stalks of industrial hemp, and sourced from Germany. CBD for Life states that their products with essential oils and CBD can help reduce pain and inflammation, as well as promote anti-aging benefits. There is a bevy of research that supports the claim that cannabinoids can help reduce certain types of pain, and it is used in many areas as a medicinal remedy for different ailments. I think that its use in beauty products is perhaps less common and not researched as well, so I'm interested to hear how this ingredient will be used and marketed in the future.
As far as the face cream itself goes, I really like it (with a few small caveats that I'll explain later). It has a super-smooth texture and leaves a non-greasy, velvety finish on the face. The lotion is very hydrating without being too heavy — perfect for any season. It absorbs well and I wore it over my heavy serums without feeling like I had too much product on my face.
During testing, I found myself reaching for the Pure CBD Face Cream when my skin was irritated and needed something soothing. So I do believe there is something to the "healing" properties of CBD. It didn't make my face red or cause breakouts — my skin is prone to both — so I think it's a good product for sensitive types.
The caveats lie in a handful of questionable ingredients: some unwanted preservatives such as phenoxyethanoland pentylene glycol, some silicones, and a few other potential irritants. Overall, though, the positive ingredients outweigh the negative ones. There are a ton of fruit and flower extracts, essential oils, and of course, the star ingredient CBD. I am really impressed with the sheer volume of botanicals here and am willing to overlook the a unwanted ingredients because of how lovely this cream makes my skin feel.
My sensitive, 40-something, sun-damaged skin drinks this stuff up! One question – can I put it on my feet?
For original article please visit: https://www.truthinaging.com/review/cbd-for-life-pure-cbd-face-cream